Our Story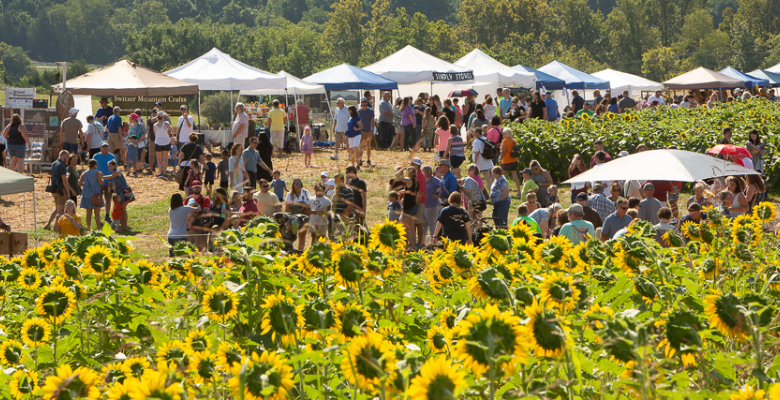 September 17, 2016 was the day Candace Monaghan's dream became a reality. The Beaver Dam Farm Sunflower Festival was officially open for business. Fast forward six years, Candace and her family now host the largest sunflower and artisan festival on the East Coast, and if you ask her, this is only the beginning.
In 2015 Frank Preston Wickline III decided he would plant a few acres of sunflowers to see how they would take to the land and how they would produce. To their surprise, not only had the sunflowers harvested well and provided a good source of income for the farm, the beautiful blooms caught widespread attention from the local community. The family decided it only made sense to plant them again the following year.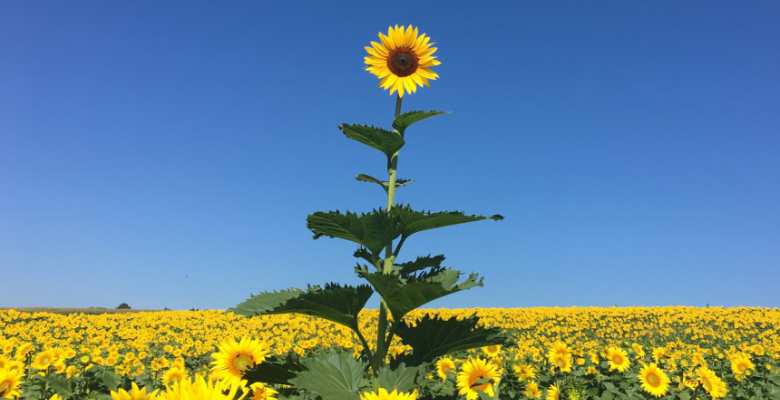 Two weeks before the sunflowers were to bloom, Candace approached her dad, Preston, and said "I think we could charge people to come see these flowers." His reaction was less than ideal to say the least. If you are not familiar with farmers, most like to keep to themselves and certainly do not like people wandering all over their property. Preston reluctantly agreed and Candace went to work planning and preparing.
Candace's goal was to reach 300 people in those seven hours of operation. One of her greatest memories from that first year was when her brother called her from the parking lot and said "Look at this line, we have cars lined up to get in here!!" In that moment she knew they were on to something amazing. That day they saw family, friends, community members and outside visitors from a range of 11 states total. The day ended with 1,600 visitors as her aunt embraced Candace with tears of joy and said "I guess we will do this again next year."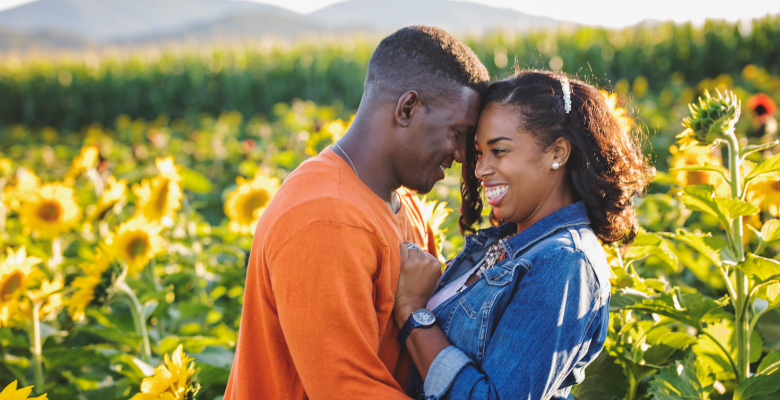 From peaceful walks through the sunflowers with staged photo opportunities throughout to the sights and sounds of children laughing and couples strolling hand in hand. Live music strummed in the background with an occasional distant roar of the tractor giving people hay rides to face painting and photographers spread among the fields capturing the stillness in time of flowers and families alike. Whether it be burgers, BBQ, or burritos to deep fried Oreos, cotton candy, or kettle corn, there's a variety of mouth-watering options for even the pickiest palate. The vendors and volunteers bring welcome and warmth to your visit. Many vendors allot special time prior to the event crafting sunflower-specific crafts making for unique souvenirs and gift options.
Outside of the festival itself, Beaver Dam Farm Sunflowers' opens the sunflower fields during those two weeks to bless others through smaller and more unique events. They make time to open exclusively for adults and children with special needs who otherwise would not be able to tolerate the volume of a normal festival. From preschoolers to senior citizens, Candace's time is prioritized to host these small groups who otherwise might not have gotten this opportunity. There's goat yoga, sunset dinner among the sunflowers, and paint nights, all of which are highly memorable events. Four scholarships are given each year to two deserving high school students and two local non-profits. Following the festival season, nothing goes to waste; the seeds are harvested and packaged into 20 pound bags and sold wholesale to local distributors as black oil bird seed.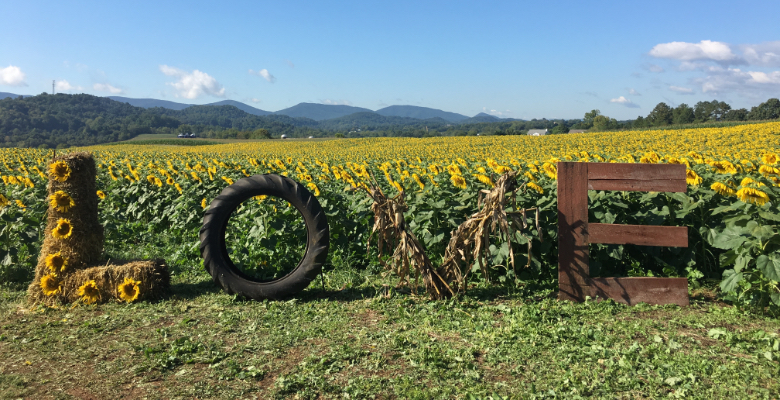 The annual Sunflower Festival is Candace Monaghan's love letter to her community and the world around her. Beaver Dam Farm believes this has not only been a blessing to their farm, but a gateway to give back through many opportunities to make a difference in the lives and businesses of others. Beaver Dam Farm Sunflowers' uses their online platform to support not only their vendors but also organizations they support such as FFA and 4H year round.
Admission has grown to tens of thousands. Candace can't wait to see what the future holds and is incredibly humbled by the ability to experience full circle moments receiving blessings of this magnitude that she and her family can be a blessing to others.
Whether it be a day trip or a weekend getaway, Beaver Dam Farm Sunflower Festival is an experience well worth the travel as Botetourt County creates a vacation experience filled with fresh mountain air and unforgettable views. Bordered by the Blue Ridge Parkway, Appalachian Trail, and the James River, there's a sport available to any outdoor enthusiast. There's few locations where a sunrise or sunset will take your breath away. Hiking, biking, kayaking, tubing, fishing, the list goes on not to mention sports and shopping or well-known breweries and wineries.
Why not reserve your September for Sunflowers? It's sure to be an experience you'll never forget!